Welcome to Lost Art Gallery
Classical to Contemporary
Exclusive Fine Arts
Our Mission
Providing Quality Services for over 25 years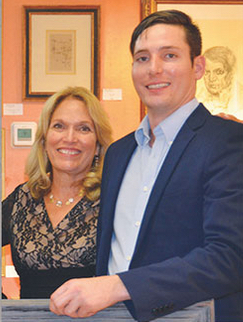 Lost Art Gallery is a unique collection of fine art and antiquities from around the world. Many special pieces have come to us through our client appraisal and consultation work. Our collection ranges from European old masters to 20th century contemporary and modern artists.
We believe in having an eclectic selection so there is something for everyone. While we love having museum quality artists available for the classic connoisseurs. we also offer a wide range of contemporary and regional artists.
Lost Art Gallery was founded by fine art appraiser, Victoria L. Golden who has been providing appraisals for museums and private estates for over 25 years. She is joined by her son Alexander who is also an appraiser and manages the gallery with his love of Fine Art and Cultural History. Our aim is to provide the highest quality artwork for our clients at the most affordable prices.